IMMLY & Cherylheart at the 2001 NORML Conference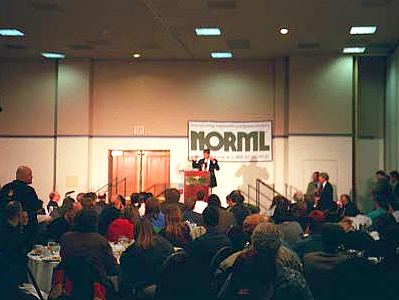 New Mexico Gov. Gary Johnson speaks at the NORML Conference
CLICK FOR LARGER VIEW
IMMLY's Jacki & Gary headed out to Washington D.C. to attend their very first NORML conference, joining the Cherylheart Project's Jim & Cheryl Miller for the proceedings at the Renaissance Hotel. We found it to be not only extremely informative, but an excellent way to network with other medicinal cannabis people from around the nation and the world.
Below are links to pages with more about this conference:
Follow this link to IMMLY's NORML Conference photos.
Back to Return to D.C. - April 2001